Day 7 layer accessories. This one did not come easy for me. I don't really wear jewelry. Necklaces drive me nuts, bracelets are always too big for my tiny wrists. Sometimes I wear rings, but I usually just forget to use accessories.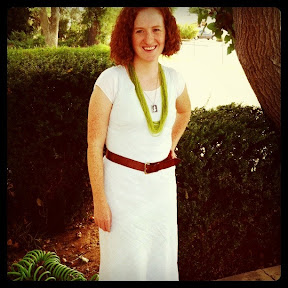 This morning I woke up with this song in my head.
I listened to it a couple of times and Russ and I danced to it in the kitchen, in our pajamas. It was awesome. I decided the song reminded me of my Grandma. She loves a good mariachi band.
So I decided to wear my necklace that was once my grandmas and the one Connie had made for me with my grandma's picture on it. My kids love it when I wear the picture of grandma Maggie.
- Posted by deb on the go.