Last Tuesday (so I am consistently about a week behind on my posting) Russ and I got to go on a date. Here I am trying to decide which dress to wear. All so pretty, unfortunately they look much better on the hanger than they do on me.
We had a busy day that day. My mom was in town and stayed with my kids while I ran errands. It was so nice to be able to get all that done without having the kids with me. When Russ got home we loaded some furniture from the shed up for Connie. She got a new TV and had to do some furniture rearranging. We went over there to help her with it and then all went out to eat. Russ and I had to leave quickly to make it to Wicked (Russ' parents gave up tickets for Christmas and I was pretty excited cause I had never seen it) and Connie took our kids home and put them to bed.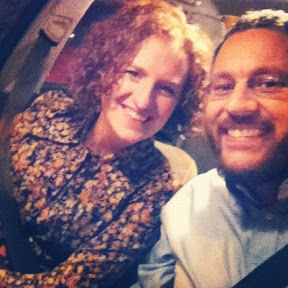 We really had to hurry and got stuck behind some traffic so I was sure we were going to miss the beginning. We parked in the parking at University and Mill and got out and ran for it (I took off me heals and pretty much ruined my tights). It was fun running down the street together and as we were getting closer I told Russ that I might die and that I loved him. We also saw like 6 parking spots open in the Gammage parking lot so we will definitely check next time.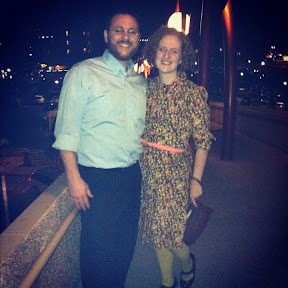 Our seats were pretty high so at intermission we got to go out a see the lovely view.
Seriously, what a view:)
Now for my thoughts on Wicked. I have heard many rave reviews about it and people love it, so I may have been expecting too much. That isn't to say I didn't like it, cause I did; a lot, actually. Russ really enjoyed it too. And I probably would have nothing negative to say if I hadn't gone expecting so much. The opening seemed a little long and weird (for lack of a better word) but the worst for me was when Fiyero shows up and start singing "Dancing Through Life". I was sitting there thinking what is going on? I didn't like the music dancing or costumes. The other one that I thought was super awkward was when the Wizard sang. But on the other hand I like that this play had such strong female characters. I was okay with the way it ended, but I would have also been okay with
(spoiler alert)
-
-
-
-
Elphaba turning out bad, you know actually wicked. Because the truth is sometimes it happens and I am okay with a sad and truthful ending. But I am also okay with the way it ended. It was cute and fun and I hope to take Gracie some day. My favorite song was Defying Gravity and I also really like Popular and For Good. The actresses were phenomenal singers and really did such a good job. If it wasn't so dang expensive I would go again.