Statement jewelry. I don't have a lot of jewelry so I wrapped a belt around my wrist.
I actually really liked this look, but then remembered some necklaces I got at an estate sale that I have been meaning to sell. I decided to wear 3 of them to make sure they made a statement.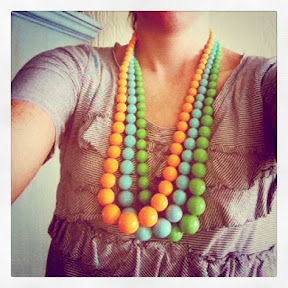 I will have to save the belted wrist for another day. Thanks for the inspiration
Elyse
- Posted by deb on the go.