I try to journal most of the things that happen in our lives at least the stuff I want to remember:) but sometimes (most of the time) there are things that fall between the cracks. My phone catches most of those moments and a lot of the time they are put on instagram. Here are some from the last few weeks.
Pumpkin head Joseph. I want to remember this forever. He was playing so sweet with me.
And here he is playing with William. He loves it when the big kids push him in the car.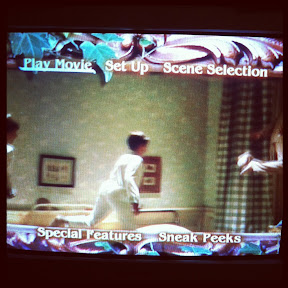 I have had some projects that I needed to work on so I decided to watch a movie while I worked (one of my favorite things to do) and this time I watched one of my favorite movies Finding Neverland. I cry every.time.
Russ fell asleep by me on the couch because he says he can't fall asleep with out me.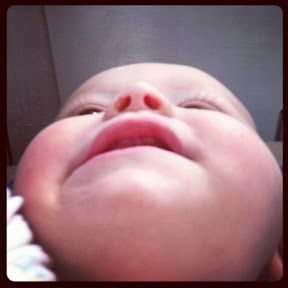 Joseph was a crabby guy for quite awhile waiting for his top two teeth to break through. They are through now and the side ones are coming in too.
Gracie and William wanted to watch the carnival video over and over again.
Daddy brought home the last Harry Potter the day it came out. Someone was a little excited and a little goofy looking.
This was the cute hand out for the YW lesson on Sunday that Angela taught. I can not tell you what it means to me to have such good councilors in Angela and Jessica. Some have asked if YW is such a fun party all the time and while I do love it I have to say it is no walk in the park. I love my YW and that is what makes it hard. They are ALL dealing with really HARD things.
I am glad that I am not alone in my endeavors to help and support them.
Most Sunday nights we eat dinner at either mine or Russ' parents house. That is when Joseph gets his weekly sugar fix because grandmas always make dessert and his daddy always gives him some.
This last Sunday was the start of super sassy Gracie ( which is still going on) and she wanted to lay down and rest with me so I jumped on the opportunity. I think it helps her calm down.
Last night we were able to join some other families at Dewitt Stables for a hay ride and bon fire with dinner and s'mores.
It was awesome to visit with some people we know and meet others we don't know. A lot of the time I still feel very new to the area and like most Mesa people all know each other so it us nice to get to meet people.
Joseph loved the fire and Russ roasted some of his award winning marshmallows (okay, okay he hasn't actually ever won an award for them, but he should.)
This week is going to be so busy. I have something going on every night! But it makes me happy and grateful to have so many friends and family around me.
- Posted by deb on the go.