We started off the day going to the Mormon Battalion visitor center and got to see my cousins son in the film. He did such a great job. Way to go Kaleb!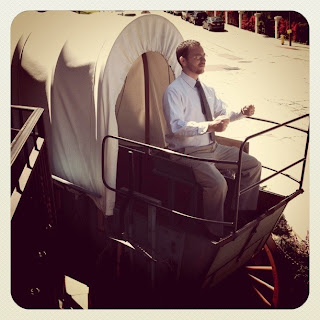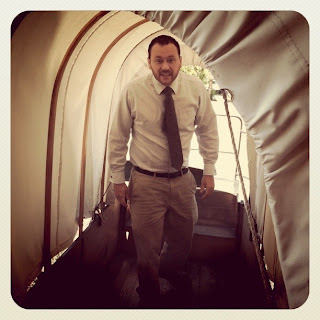 We were the only ones going through right then so Russ got to be dressed up like a soldier. I learned a lot of really interesting stuff I did not know about. It was a very cool place.
Then we had a yummy lunch at the Delightful Crepes Cafe somewhere near LA. So yummy that Russ literally licked the dessert plate clean.
We were the only ones in the restaurant at the time so he would lick and then look up to make sure no one was watching and then lick again. It was pretty funny.
After lunch we continued on our drive to see Brett (Russ' brother), Natasha and their two adorable kids. ADORABLE!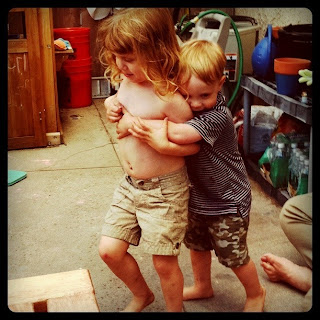 Harper had all of us read her a story good night. It was very sweet. I always like being around their family cause I always like to laugh and they always make me laugh. I wish we could have stayed longer.
Sigh. Today we are going home. I am ready to see my kids. I am ready to be a better mom. A better everything really. It has been a lovely vacation, but it will be so nice to go back to real life.
- Posted by deb on the go.